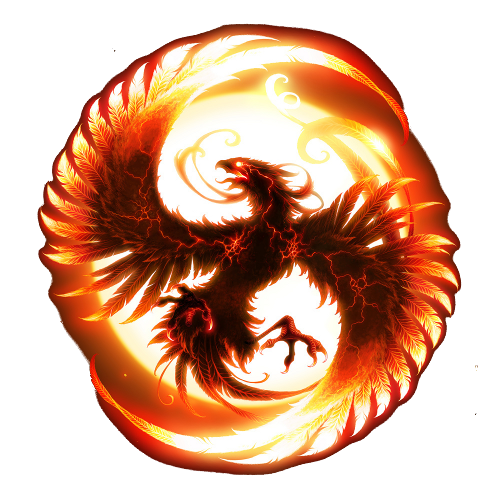 Beth Midrash Eleazar
A Sepharadi educational center in the Caribbean
We invite you to study according to the Old Andalusian tradition.
Education
Beth haMidrash Eleazar is a Non-profit Organization dedicated to the education of the Spanish & Portuguese Jews of the Dominican Republic, specializing in Sepharadi culture, rite and jurisprudence.
Social interaction
We seek to promote social interaction with the local populace in order to create a better society.
Community
We hope to be the first to establish a vibrant and dynamic Jewish community in the Dominican Republic for generations to come.
Hakham Yehonatan Elazar-DeMota
Hakham Yehonatan Elazar-DeMota s"t was born in Miami, Florida, USA. His family lineage goes back to 12th century Spain. After the forced conversions in 1391, his family migrated to Portugal and Holland. Later on, in the 19th century they moved to Hispaniola via Mikveh Israel, Curação.
He began his rabbinic education under Hakham Yosef Benarroch, of blessed memory, for a period of 3 years in Shulkhan Arukh and Talmud Babli. After that, he studied the laws of ritual slaugther (shehitah) with Hakham Abraham Bitton and was certified by Hakham Israel Levi Tytell. In 2007, he continued his studies in advance Talmud Yerushalemi and Babli with Hakham Mordekhay Levi de Lopes s"t. That same year, he organized a Spanish-Portuguese Jews' community in Miami. Hakham Elazar-DeMota served not only as the founder and president, but also as assistant minister and the shohet of the community.
Moreover, H. Elazar-DeMota is creating awareness of Sepharadi culture through his innovative musical style which he calls "Jazzphardic".
Finally, in 2009, H. Elazar-DeMota moved to the Dominican Republic to strengthen and revive the existent Sepharadi community.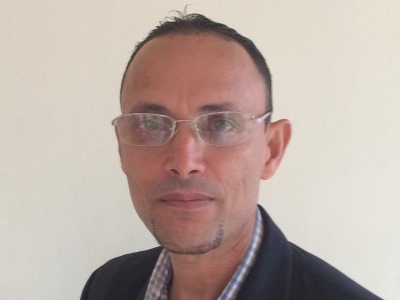 Ribí Gadiel Mota
Ribí Gadiel Mota was born in La Romana, Dominican Republic. He is a descendant of Sepharadim that settled in the Caribbean. In 2016, he studied the laws of shehita with Hakham Yehonatan Elazar-DeMota and was certified as a shohet. At the moment he is the hazzán, teacher, and president of the Spanish-Portuguese Jews' Community in La Romana.
Location
Plaza Plaza Artesanal Miguel Seijas local # 54, La Romana Rep. Dom.
The Hakhamim of Our Intellectual History
Isaac Abendana
Isaac Aboab
Moseh de Gidon Abudiente
Isaac de Acosta
Moseh Rafael de Aguilar
Aharon Antunes
Isaac Atias
Isaac Cardoso
Isaac Cohen Belifante
Aharon Cohen Carillon
Hiyya Cohen de Lara
David Cohen de Lara
Abraham Cohen Pimentel
Samuel Cohen de Piza
Joseph Moses Corcos
Nahman Natan Coronel
Benjamin Dias Brandon
Abraham de Fonseca
David Franco Mendes
Shem tob Gaguin
Joseph Gallego
Jacob Juda de Leon Templo
Solomon Rafael Juda Leon Templo
Shelomo Levi Maduro
Isaac Lindo Mocatta
Moseh Lopes
Isaac Lopes D'Almeida
Jacob Lopes Cardoso
Jacob Lopes Da Fonseca
Isaac Lopes Pereira
Abraham de David Meldola
David Meldola
Rafael Meldola
Rafael de Hizqiyiahu Meldola
Aaron David Meldola de Sola
Aaron Mendes Chumaceiro
Shelomo Mendes Coutinho
Jacob Mendes de Sola
Aaron Mendoza
Moseh Israel de Mercado
Abraham de Meza
Moseh Mocatta
Elias Montalto
Joseph de Monteles
Sabato Morais
Saul Levi Morteira
Benjamin Musaphia
David Nasi
David Nieto
Shelomo de Oliveira
Isaac Orobio de Castro
Yoseph Pardo
Abraham Pereyra
Abraham Pereira Mendes
Judah Perez
Abraham Farar
Moseh Piza
Jehuda Piza
Jacob Rodrigues Moreira
Shelomo Salem
Jacob de Shelomo Hizqiahu Saruco
Jacob Sasportas
Shelomo Sasportas
Hizqiyá da Silva
David de Sola Pool